Art in the Park - Artists
[raw]


  Loading EntryThingy. Receive, manage and jury your calls for entries...
[/raw]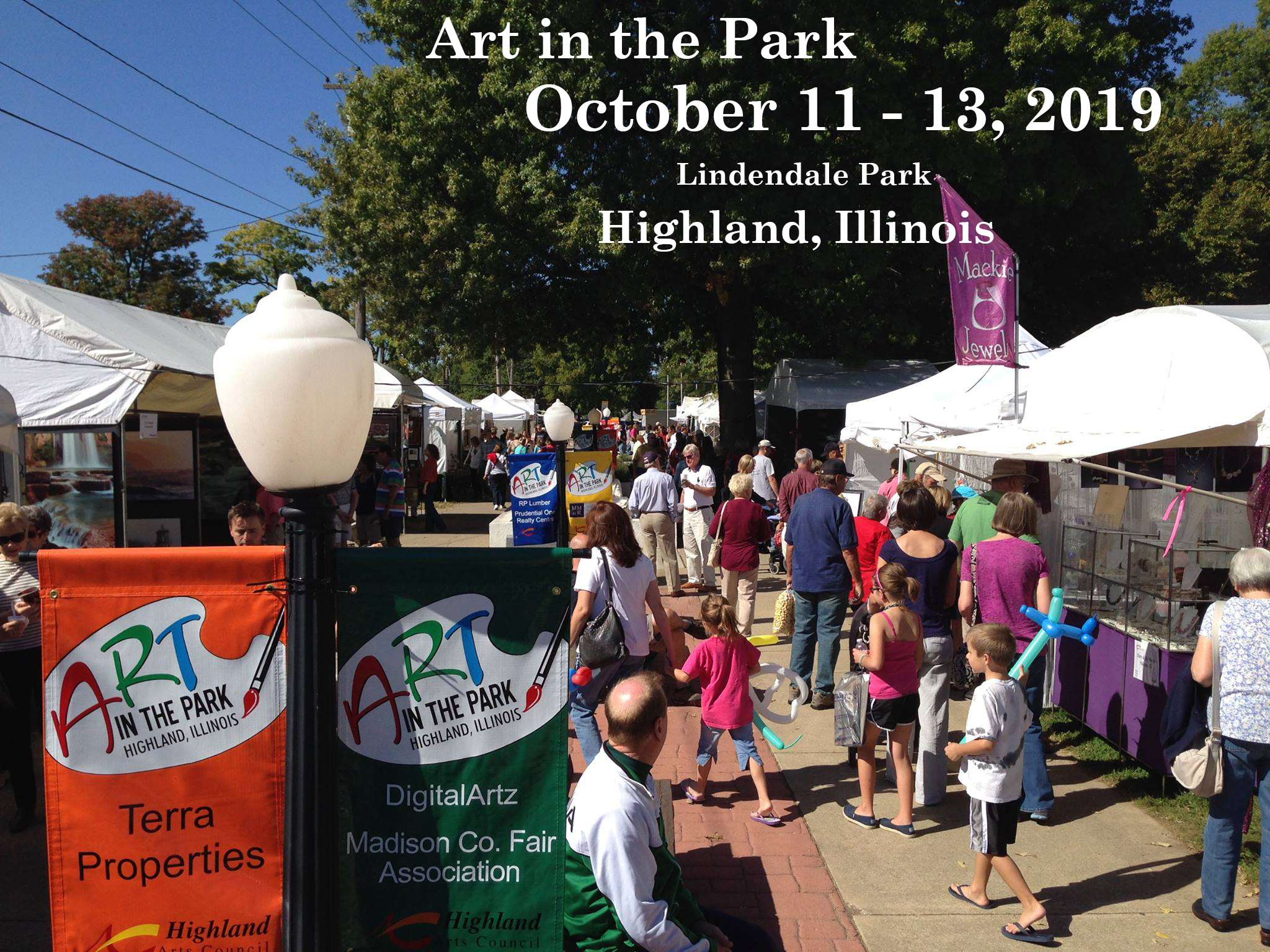 SCHEDULE OF EVENTS:
Friday, October 11, 2019
10 am                Artist Registration
10 am - 4 pm    Exhibition Set-up
6 pm -9 pm       Preview Party for Artists, Sponsors and V.I.P. Guests
Saturday, October 12, 2019
10 am - 5 pm   Exhibits Open
11 am - 4 pm    Kids Kreation Area Open
10 am - 4 pm   Art Gallery - Just for Kids
Sunday, October 13, 2019
11 am - 4 pm   Exhibits Open
11 am - 3 pm   Kids Kreation Area Open
11 am - 3 pm   Art Gallery - Just for Kids
4 pm -6 pm      Exhibition Tear-down
All exhibitors MUST be set up and ready to exhibit by 6 pm, Friday, October 11th or forfeit their space!
Fantastic awards will be given for ALL artistic categories, Awards of Excellence, Mayor's Award, and Best of Show totalling $9,000. Purchase pledges prior to the show guarantee sales for the artists! Our winning artists from the most recent Art in the Park are all smiles in the award ceremony photo below..

Deadline
A non-refundable jury fee of $30 will be required for acceptance. Each approximate 10' x 10' booth fee is $250. Corner booth is an additional $25.
AITP has a soft deadline of June 16, 2019 so that we can begin to assign booths. However, we can accept applications until early October as long as space allows and the artwork is accepted by the jury.  If you have questions, contact Lynnette Schuepbach, chair at 618-558-0054.
Preview Party
The Preview Party on Friday, October 11th prior to opening the show to the general public is for the artists, V.I.P.s and Sponsors. It is there to thank the artist and allow attendees to see the art before the general public. Their pre-pledge dollars allow them to attend the Preview Party from 6 pm – 9 pm AND use that money to buy art!
Attendees receive:
The opportunity to view artwork from nearly 65 booths on Friday before opening to the general public!
Complimentary delicious refreshments
Live entertainment
Intimate conversations with favorite artists
'Art Bucks' equaling your pre-pledge dollars to spend any time during the show! (Fri-Sun) (Artists will turn in the Art Bucks for real money at the end of the show.)
Attendees are required to:
Pledge a minimum of $100 dollars you plan to spend at Art in the Park.
'Art Bucks' in the amount of your pre-pledge dollars may be picked up at the Preview Party or any time during the show.