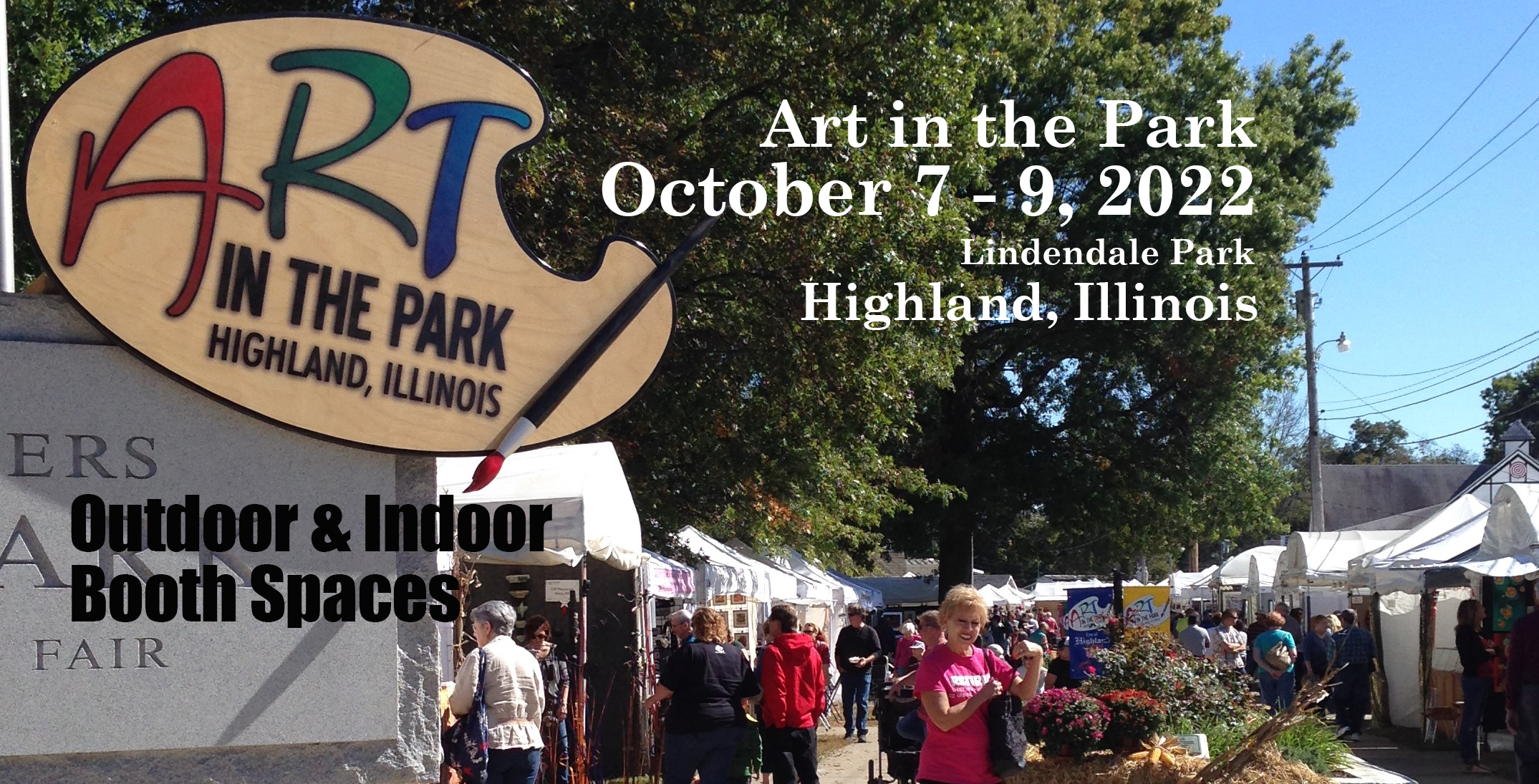 Art in the Park -
October 7-9, 2022
Applications are available through Zapplication. Click here to go to the application on Zapplication. Of if you want to do by paper, use this link to download the form. Here is the

map

of both indoor and outdoor spaces.
If you are interested to participate as an emerging artist, please call 618-558-0054.
Highland Art in the Park - 2022
Art in the Park is scheduled for October 7-9, 2022. We will do our best to keep artists and attendees safe and healthy by limiting the number of booth spaces, masks, and hand sanitizer.
Fantastic awards will be given for ALL artistic categories, Awards of Excellence, Mayor's Award, and Best of Show totaling $9,000. Purchase pledges prior to the show guarantee sales for the artists!