Preview Party
The Preview Party on Friday, October 7, 2022 prior to opening the show to the general public is for the artists, V.I.P.s and Sponsors. It is there to thank the artist and allow attendees to see the art before the general public. Their pre-pledge dollars allow them to attend the Preview Party from 6 pm – 9 pm AND use that money to buy art!
Attendees receive:
The opportunity to view artwork from nearly 55 booths on Friday before opening to the general public!
Complimentary delicious refreshments
Live entertainment
Intimate conversations with favorite artists
'Art Bucks' equaling your pre-pledge dollars to spend any time during the show! (Fri-Sun) (Artists will turn in the Art Bucks for real money at the end of the show.)
Attendees are required to:
Pledge a minimum of $100 dollars you plan to spend at Art in the Park.
'Art Bucks' in the amount of your pre-pledge dollars may be picked up at the Preview Party or any time during the show.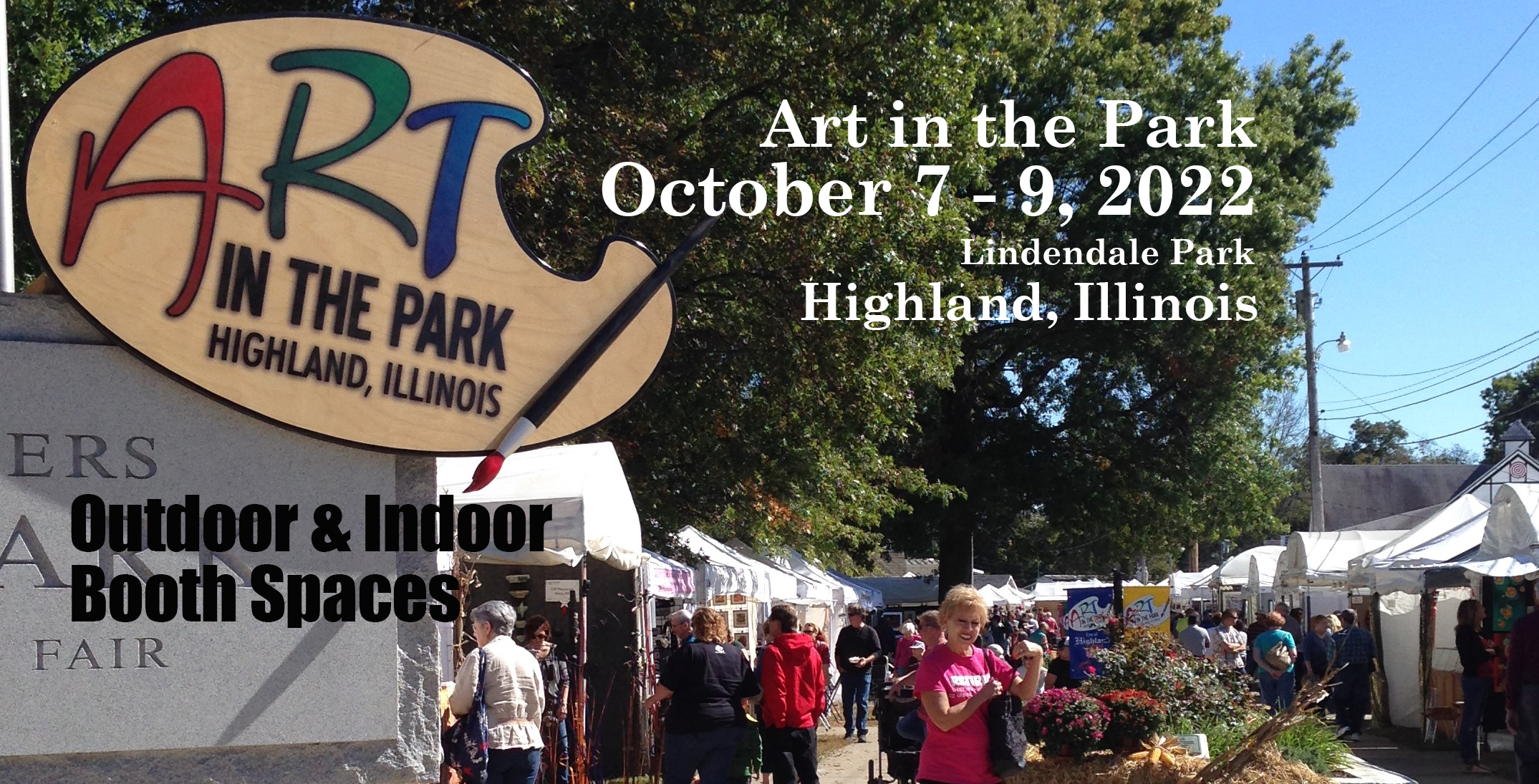 SCHEDULE OF EVENTS:
Friday, October 7, 2022
10 am                Artist Registration
10 am - 4 pm    Exhibition Set-up
6 pm -9 pm       Preview Party for Artists, Sponsors and V.I.P. Guests
Saturday, October 8, 2022
10 am - 5 pm   Exhibits Open
11 am - 4 pm    Kids Kreation Area Open
11 am - 4 pm   Art Gallery - Just for Kids
Sunday, October 9, 2022
11 am - 4 pm   Exhibits Open
11 am - 3 pm   Kids Kreation Area Open
11 am - 3 pm   Art Gallery - Just for Kids
4 pm -6 pm      Exhibition Tear-down
All exhibitors MUST be set up and ready to exhibit by 6 pm, Friday, October 7, 2022 or forfeit their space!
Highland, Illinois is a unique blend of rural farming and the entrepreneurial spirit. It is a town proud of its Swiss heritage and dedicated to maintaining a hometown atmosphere.
Located just 35 miles from St. Louis, Highland's Lindendale Park is the ideal weekend haven ... a place to take shelter from the feverish pace of everyday life, where you are surrounded by trees, not buildings.
Set up and tear down are easy. Artists can drive right up to their booth spaces for easy set up and tear down. The HAC's team of volunteers show the utmost in hospitality by offering to be booth sitters and providing snacks and drinks throughout the show. Pizza and drinks are provided for artists' lunches on set-up day.
V.I.P. buyers pre-pledge money to be spent at Art in the Park artists' booths. The HAC gives them "Funny Money" for the pre-pledged dollars, which can be spent during the weekend.
The artists turn the "Funny Money" in at the end of the show in exchange for cash! These V.I.P. buyers are invited to the preview reception. A preview viewing and sales reception is scheduled for Friday evening. After an evening of viewing art and the first sales opportunity, artists, V.I.P. buyers and sponsors will enjoy live music, a fantastic array of hors d'oeuvres, wine, soda and water. Mingle with serious buyers and talk about your art.
The Art Gallery ... Just for Kids is unique to Art in the Park. Your donatations to the gallery in which children ages 5-18 can purchase any item for $5 will bring them to your booth. It's a marvelous way to show children the joy of owning art.
Live entertainment will keep toes tapping...
To Apply
We will be using Zapp for the first time this year. As soon as we have it set up you can apply there. A non-refundable jury fee of $30 will be required for acceptance. Each approximate 10' x 10' booth fee is $250 for outdoor booth and $300 for indoor booth. Because we have spaced the booths apart to maintain social distancing, all booths are corner booths without extra charge.
Applications available February, 2022.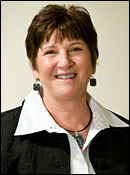 AITP has a soft deadline of June 16, 2022 so that we can begin to assign booths. However, we can accept applications until early October as long as space allows and the artwork is accepted by the jury.  If you have questions, contact Lynnette Schuepbach, chair at 618-558-0054.
Fantastic awards will be given for ALL artistic categories, Awards of Excellence, Mayor's Award, and Best of Show totalling $9,000. Purchase pledges prior to the show guarantee sales for the artists! Our winning artists from the most recent Art in the Park are all smiles in the award ceremony photo below.