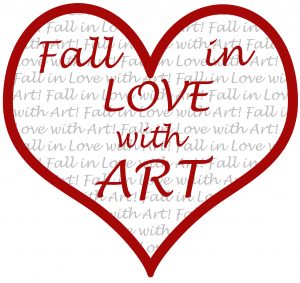 Art Affair - Fundraising for Highland Arts Council
It's a Party! You're Invited
Click here to download a registration form.
The Highland Arts Council presents Fall in LOVE with ART on Saturday, February 9, 2019 at the Lindendale Park Ballroom in Highland from 7 pm to 10 pm. The purpose of the event is fundraising for the programs supported by Highland Arts Council and the artwork that has been donated to the City of Highland.
The evening features several visual artists demonstrating throughout the evening, Michael Anderson painting the music of the SIUE Jazz Combo. Hors d'oeuvres, complimentary wine and a cash bar will be available as the Silent and Oral Auction presents art-related donations from regional artists, plus tickets to arts-related performances.
Tickets are $35 per person and can be purchased from any HAC member, by calling 618-558-0054, or by mailing your check to HAC, PO Box 33, Highland, IL 62249.